Department of Professional School Counseling and School Social Work
The Riverview Gardens School District believes in the potential of EACH child. As a team, our goal is to remove any and all barriers to education and matriculation.


The mission of the Riverview Gardens School District Department of Counseling and Social Work, is to provide each RGSD scholar with the academic, career and social-emotional tools needed to set realistic goals, pursue their dreams and become productive members of their families and communities. These tools will be delivered through a culturally competent, developmentally appropriate program, which uses data driven curriculum and resources.


Vision: Professional School Counselors and School Social Workers in the Riverview Gardens School District are a collection of caring individuals who will create collaborative cultures, be knowledgeable, accessible and operate with the highest degree of professional ethics and integrity, in building meaningful and effective relationships with scholars, staff, administration, parents and community stakeholders. Professional School Counselors and School Social Workers in the RGSD are committed to providing resources to assist in the development of scholars who are critical thinkers and effective decision-makers.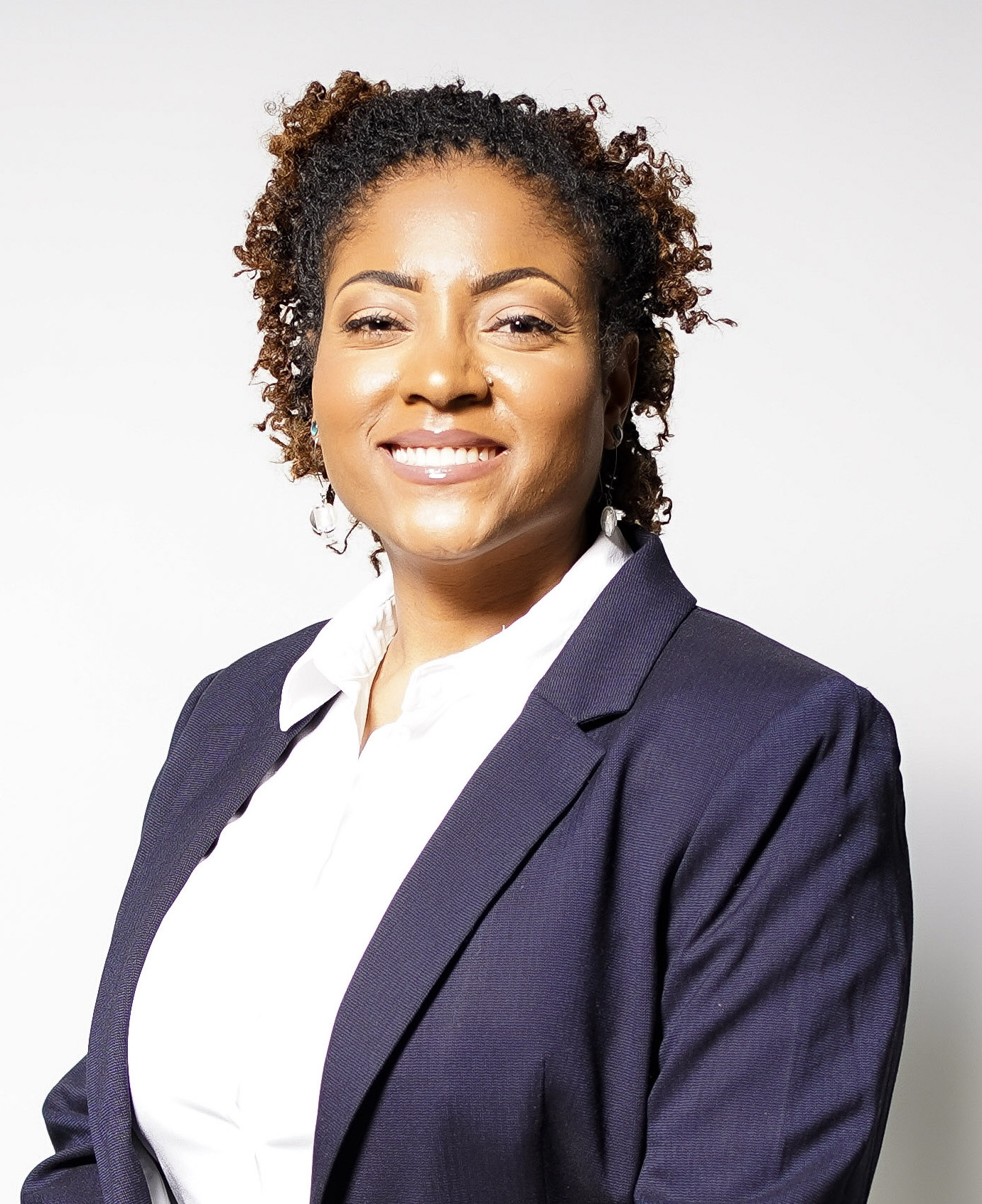 Deirdre Liddell
District Intervention Coordinator
504 Coordinator
314-869-2505 Ext 22241
314-600-6239 Cell
School Counselor Curriculum - The Comprehensive School Counselor Program curriculum framework is organized around three strands, Social and Emotional Development, Academic Development and Career Development.

Individual Planning - Individual Planning is a program component of the Missouri Comprehensive School Counseling Program (MSCP) that assists all students with educational/career planning, educational transitioning, and self-appraisal for decision making. Individual Planning is vital to every student's college and career readiness development grades K-12.

Responsive Services - The school counselors should be available and responsive to special or unexpected needs of students and parents/guardians. Thus, the purpose of the Responsive Services Component is to work with students whose personal circumstances, concerns or problems have the potential to interfere with healthy social/emotional, academic, and career development. Issues that students may face include academic challenges, educational and career decision making, family loss, relationships, school attendance, stress, substance abuse, physical abuse and neglect, and suicide. As a result, there is continuing need for individual counseling, small group counseling, crisis intervention, consultation, and referral. The Responsive Services component also supports the activities in the School Counseling Curriculum and Individual Student Planning components.

As students are supported in overcoming barriers to their social/emotional, academic, and career development, parent/guardian involvement is essential. This may come in the form of referring their children for assistance, working with school counselors to identify issues of concern, giving permission for needed services, and providing help in resolving issues.

Responsive services are implemented through the following: individual counseling, small group counseling, crisis intervention, consultation, and referral.

System Support - The Missouri Comprehensive School Counseling Program System Support component contains the management activities and services required to effectively support a district's comprehensive school counseling program.
The system support component is implemented through activities such as:
Program management
Evaluation
Program evaluation
Personnel evaluation
Results of evaluation
Professional development
Staff and community relations
Consultation and collaboration
Committee participation
Community outreach
Program advocacy
School support
Students receive guidance through:
Individual and Group Counseling
Academic Support
Career Exploration
Transition
Counseling topics include:
Divorce
Loss
Truancy
Stress
Academic Support
Drug Abuse
Coping
Abuse
Depression
Family Issues
Suicide Prevention
Relationships
BHR - (http://bhrstl.org/) BHR provides confidential telephone counseling to people in mental health crises as well as mobile outreach services, community referral services and critical incident stress management (CISM). BHR's crisis hotline and mobile outreach services are provided free of charge to the public by paid professional staff who have masters degrees in their respective behavioral science disciplines.

Crisis Hotline Numbers: 314-469-6644 1-800-811-4760

CHADS Coalition - CHADS offers school outreach programs, community awareness presentations, and classes as well as family support programs to advance the awareness and prevention of depression and suicide.

314-952-8274 (available 9 am-5:30 pm) 24/7 support line 314-469-6644

Service - We provide comprehensive and confidential counseling to help our clients who are experiencing distress in their lives. Our licensed therapists use a range of approaches to provide counseling for families, children, and adolescents who are coping with difficult times or disruptive life events, such as:

Depression/anxiety
Trauma
Abuse/violence
Interpersonal relationships
Mental/physical illness
Parent/child relationships
Family conflict
School behavior
Social skills

KUTO - KUTO is dedicated to providing youth-focused programming throughout the greater St. Louis area. Our crisis prevention, suicide intervention, and postvention support services include community awareness, outreach and education; a youth-staffed telephone hotline; Peer Helper Skills Training; and support for survivors of a completed suicide. Our philosophy is simple; KUTO is teens helping teens help themselves.

Kids Under Twenty-One - 1-888-644-5886


NCADA - NCADA works to reduce or prevent the harms of alcohol and other drug use through education, intervention, and advocacy.

Click here to as one of the knowledgeable NCADA counselors a question or call 314-962-3456

Safe Connections - The mission of Safe Connections is to reduce the impact and incidence of relationship violence and sexual assault through education, crisis intervention, counseling, and support services.

Project Heart

Guys Group

Teen Counseling
988 Suicide and Crisis Lifeline. By calling or texting 988, you'll connect with mental health professionals with the 988 Suicide and Crisis Lifeline, formerly known as the National Suicide Prevention Lifeline. We can all help prevent suicide. The Lifeline provides 24/7, free and confidential support for people in distress, prevention and crisis resources for you or your loved ones, and best practices for professionals.
1-800-273-TALK

UMSL - Community Psychological Services 314-516-HELP

The Center for Behavioral Health is committed to providing high quality, affordable counseling, and evaluation services to adults, couples, children, and families.

Assessment
Child and Family Therapy
Adult Therapy
Therapy for Older Adults and their Families
Couples Counseling

Group Therapy

Youth In Need - Youth In Need is a nonprofit child and family services agency that is dedicated to building positive futures for the community's most vulnerable children, teens and families.

Individual Counseling
Small Group Counseling
Family Counseling
Emergency Shelter

Presbyterian Children's Home and Services - Families and school counselors may refer children ages 5-19 to this program. Therapeutic mentors, who are paid, have a degree in a social science or education. They meet with each child and his/her family to set goals and reach those goals. Mentors meet with the children at home, school or in the community at least once a week for up to a year. The program is free to any at-risk child in the areas served.

Great Circle - Therapeutic Mentoring serves as an early intervention tool for children through therapeutic groups and individual mentors. Services are provided to targeted elementary schools in the Riverview Gardens School Districts.

Who is eligible for this program?
• Male or female students
• Students in grades 4-7
• Students that attend a targeted school in the Riverview Gardens
school district
• Students that may benefit from emotional, social and academic
support
• Students must demonstrate and maintain appropriate behaviors
in both group and community settings
https://www.addicted.org/ 1-800-304-2219
Addicted.org is committed to helping individuals and their families across the United States find a drug rehab center to help them overcome addiction and prevent substance use. The DRS Team has over 80 years of combined experience in substance use and addiction recovery and is dedicated to saving lives. Addicted.org aims to provide up-to-date information on all things concerning the world of substance use and addiction recovery. From current trends to helpful tips, our experts want individuals to better understand the ever-evolving field of substance use disorder. To help with this Addicted.org has created comprehensive News section to help educate and keep individuals informed.