Shannon Ebron: Making a difference in students' health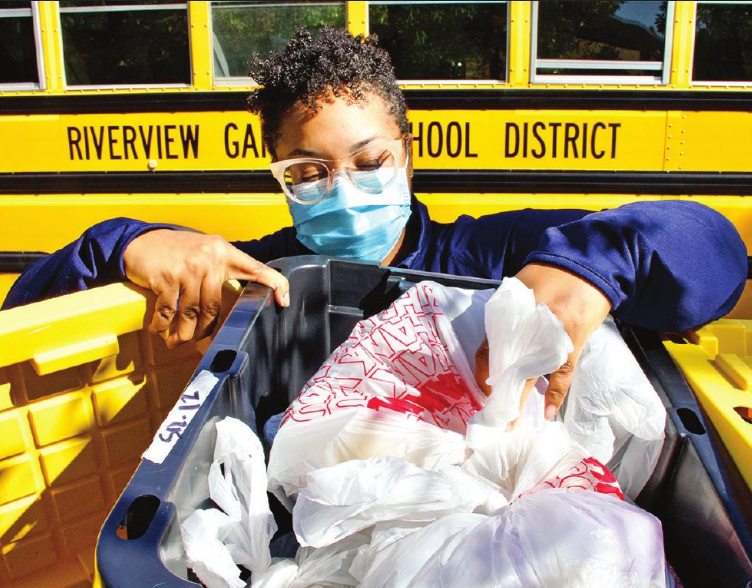 ---
Shannon Ebron is not just a St. Louis native, registered dietician, and remarkable professional who made a career move in the midst of perhaps the most vulnerable moment of our century. She is also a hero paving the way for how kids, especially Black youth, are nurtured through food in schools, during a global pandemic, national racial justice movement, and beyond. No wonder she earned a Hero Spotlight from the Chef Ann Foundation and Danone North America.
Earlier this year, Ebron transitioned from her role as assistant director of Food & Nutrition Services with the Fox C6 School District in Arnold to serve as director of Child Nutrition with Riverview Gardens School District in North County.
Starting this new role in the middle of the pandemic has been challenging to say the least. As the director of Child Nutrition for the entire district, she already has a lot on her plate. Her responsibilities range from planning menus, ordering food, coordinating distribution between school sites, hiring, and overseeing the district's finances. With COVID-19, however, nothing has been routine. On top of her traditional responsibilities, she has also found herself jumping in to prepare meals when school sites are short-staffed, onboarding new managers, and paying invoices.
For full story, visit http://www.stlamerican.com/news/local_news/making-a-difference-in-students-health-shannon-ebron-directs-child-nutrition-at-riverview-gardens-school/article_6fa7bec2-1461-11eb-9fce-7f446cb1d98b.html