Highland Family Food Market serves fresh food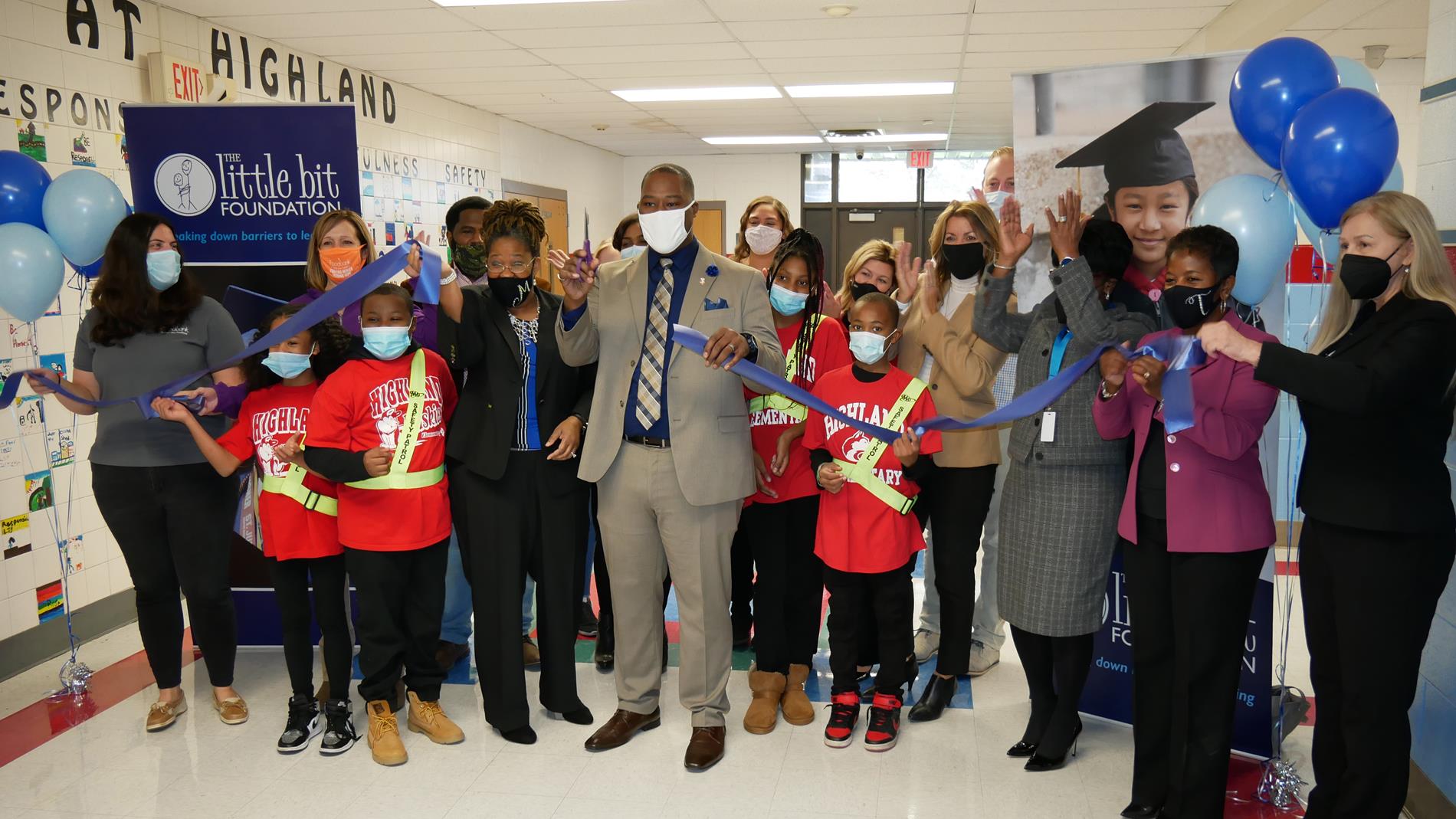 ---
On Thursday, Nov. 18, Highland Elementary School opened the doors to the Highland Family Food Market. The school celebrated the grand opening with a ribbon-cutting ceremony that featured local elected officials, school officials, community partners, scholars and local media in attendance. The market is a joint effort of the school, St. Louis Area Foodbank (SLAFB) and the Little Bit Foundation.
The Highland Family Food Market provides access to healthy food options for families of scholars attending Highland and Glasgow Elementary. The market offers a mix of fresh produce and dairy products, shelf-stable and frozen foods.
The market is open to families, by appointment, every Thursday from 9:00-11:00 a.m. It is also available to school staff at any time to provide for emergency student needs.
For more information on the Highland Family Food Market, see local news coverage:
https://www.ksdk.com/article/life/food/free-food-market-highland-elementary-school/63-eea9331e-90c2-45f2-9cb9-bb7dcf84f2f1