Morrow-Reel elected President of RGSD Special Administrative Board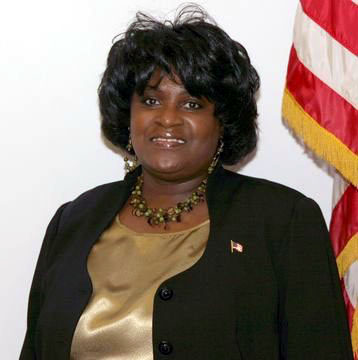 ---
The Special Administrative Board of Riverview Gardens School District held board elections at its Oct. 26 meeting. The State Board of Education recently issued a proclamation, expanding the SAB from three members to five. The State Board's proclamation dictated that the SAB would "reorganize and determine the SAB leadership within 14 days" of the proclamation.
The results of the SAB election are as follows:
Veronica Morrow-Reel was elected President.
Reggie Jones was elected to serve as Vice-President.
Mary Oswald was elected to serve as Treasurer.
Miranda Avant-Elliott, Ed.D. was elected Secretary.
Lynn Beckwith, Jr., Ed.D., former SAB Chair, did not seek a leadership position in the reorganization. However, Beckwith still continues to serve as a Member of the SAB.
Morrow-Reel was elected Vice-Chair of the SAB in June of 2010. She serves Executive Committee Chair of Region 7 of the Missouri School Board Association and is currently working towards completing the requirements to become a Distinguished C.B.M.
Morrow-Reel has represented Riverview Gardens School District on the SSD Governing Council since 2010. She currently serves as Secretary and is the RGSD representative on the MSBA Delegate Assembly, a liaison role with MBSA.