Pink Fridays for Breast Cancer Awareness!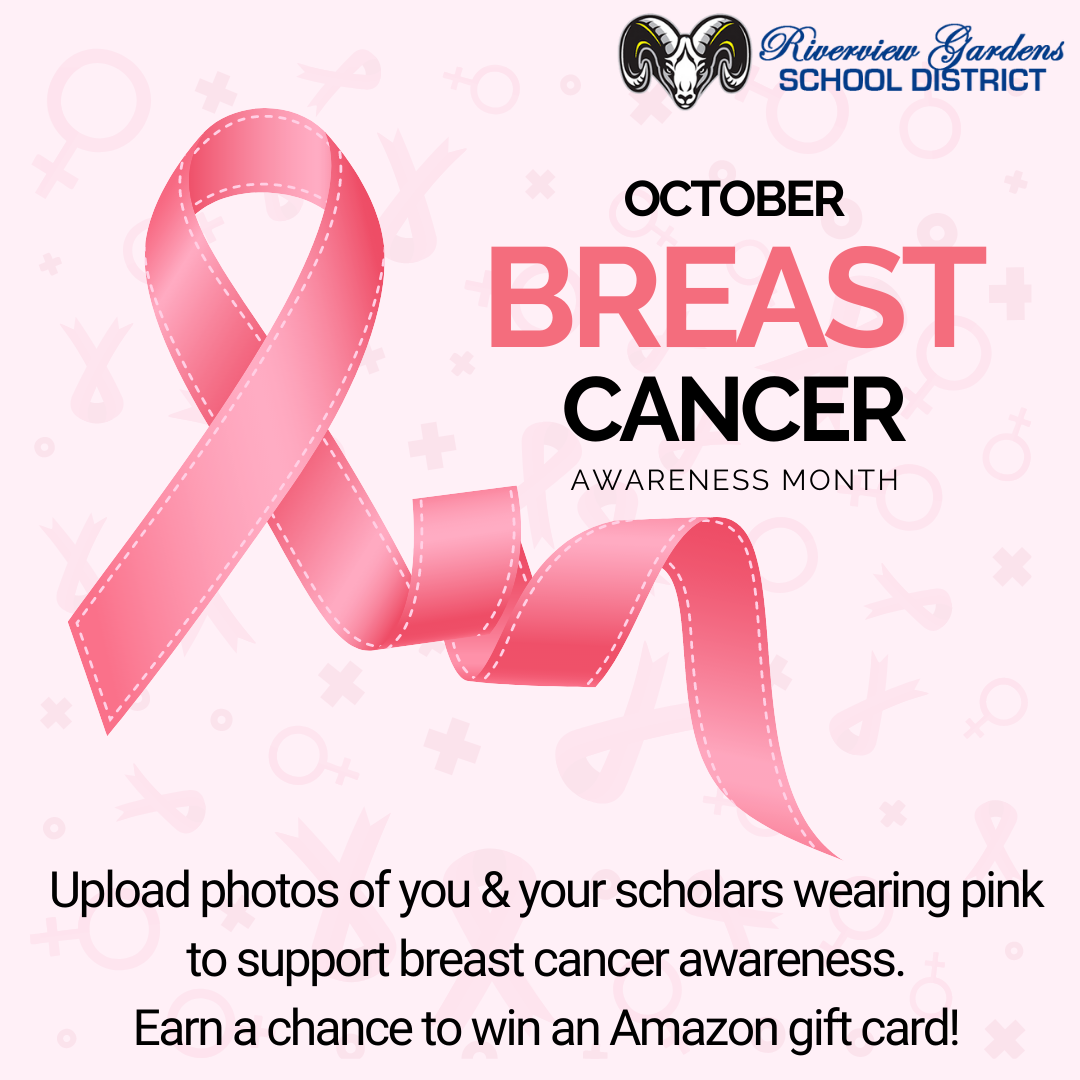 ---
October is Breast Cancer Awareness Month. We're asking students and faculty to WEAR PINK EVERY FRIDAYTHIS MONTH, in support of the millions of women past and present fighting this disease, and in the hope that we can one day find a cure.
In the middle of a pandemic, it is easy to forget that Breast Cancer is still attacking women, young and old. According to the National Breast Cancer Foundation (NBCF), 1 in 8 women in the United States will develop breast cancer in her lifetime. In 2021, it is expected that well over 300,000 women will be diagnosed, and more than 42,000 will die.
What is breast cancer?
Breast cancer is a disease in which malignant (cancer) cells form in the tissues of the breast. Treatment can be long and painful. Sometimes patients have to go through chemotherapy, radiation treatments, hormone therapy, major surgery, or a combination of these. Each case is different, but breast cancer is a major health concern for women all over the world.
Let's wear pink every Friday this month, and let's take a stand against breast cancer.
Families upload a picture of you and your scholar(s) wearing pink for your chance to win an Amazon gift card. We will upload your photos on our social media.
https://docs.google.com/forms/d/e/1FAIpQLScMiYT2qoETayiBbm4qyTgEVkn28OAaglHv5GX9E0FwOmKMhw/viewform?usp=sf_link
"You never know how strong you are until being strong is the only choice you have" Cayla Mills
Thank you!
Lakesha Nelson
Family Engagement Specialist