Dr. Sheri Schjolberg Named a Missouri Distinguished Principal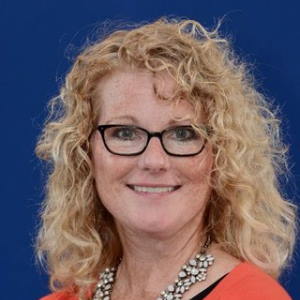 ---
Sheri Schjolberg, Ed.D., principal of Danforth Elementary School was named the Missouri Distinguished Principal of the St. Louis Suburban Region by the Missouri Association of Elementary and Secondary Principals (MAESP).
Schjolberg was surprised with an announcement of the honor at Danforth Elementary on Jan. 4.
"I am humbled and honored by this recognition," Schjolberg stated. "This award represents the hard work of my staff, scholars, families and community members."
Schjolberg is an active member of the St. Louis Suburban Elementary Principals Association (SLSEPA) and currently serves as the Public Relations chair. She also serves as a member of MAESP and the National Association of Elementary School Principals (NAESP).
"[Schjolberg is] incredible and beyond deserving of this recognition," stated Lorinda Krey, president of the St. Louis Suburban Region chapter of MAESP. "We are so happy for Sheri and the entire Riverview Gardens School District."
Krey's sentiments were echoed by Joylynn Pruitt-Adams, Ed.D., acting superintendent of Riverview Gardens School District.
"Congratulations to Dr. Schjolberg for this outstanding recognition," Pruitt-Adams said. "We are grateful for her dedication to the scholars at Danforth Elementary."
Schjolberg will be formally presented with the award at the MAESP Leadership Conference, March 5-8. She will have the opportunity to interview with a panel of prior MO Distinguished Principals and has the potential to be named Missouri's National Distinguished Principal.
"I would like to thank MAESP for the opportunity to be a part of such an extraordinary network of leaders," Schjolberg added. "I would also like to thank my loving family, my wonderful husband of 23 years, and my amazing children for their inspiration and support throughout my journey."