December 2021 COVID-19 Protocols for Scholars and Staff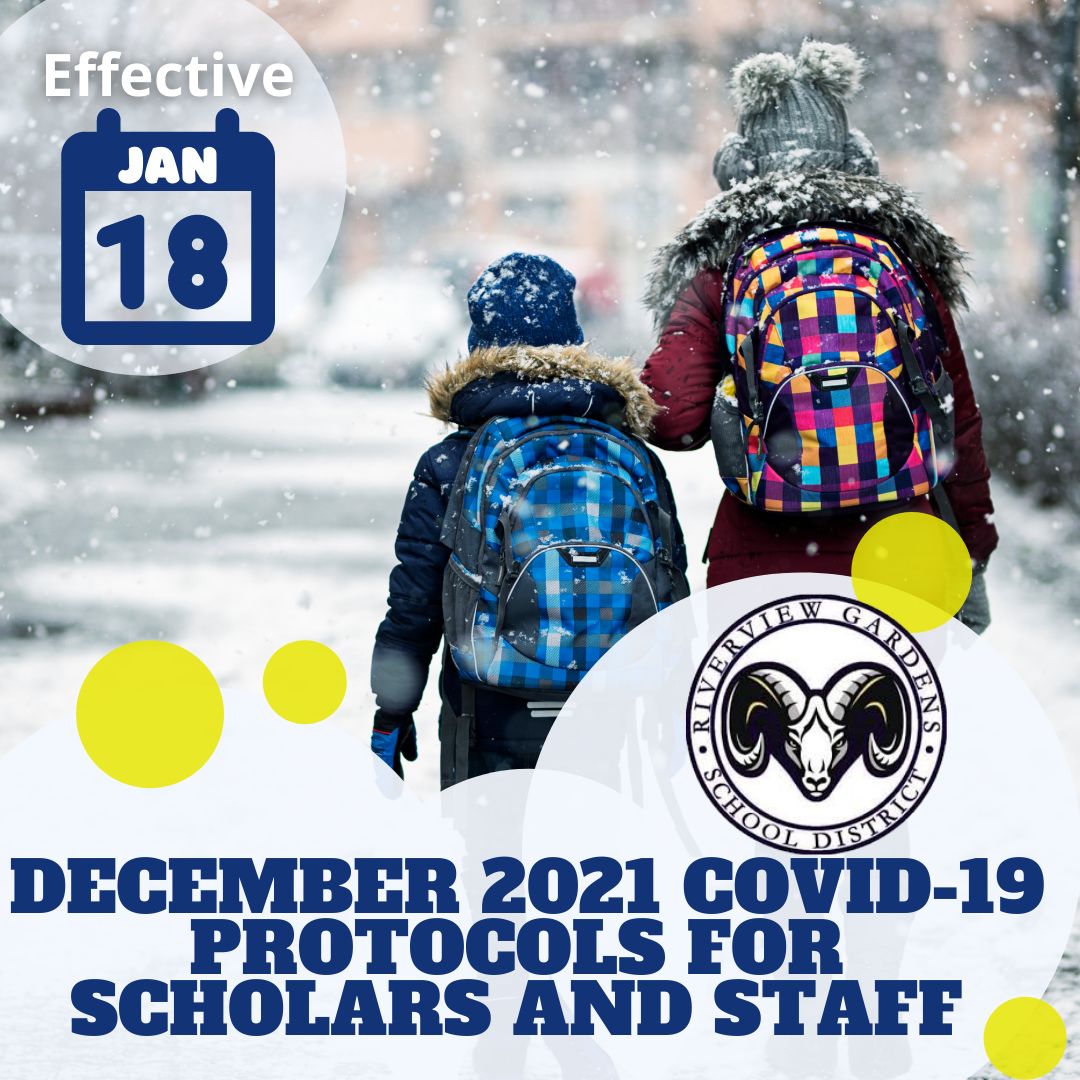 ---
Dear RGSD Stakeholders,
On November 22, Cole County Circuit Judge Daniel Green ruled that health orders issued by St. Louis County and other local health departments were in violation of the Missouri Constitution. As a result of Judge Green's decision, the St. Louis County Department of Public Health rescinded its Face Covering Order on Thursday, December 9.

The District consulted with legal counsel, the Special Administrative Board (SAB), neighboring school districts, health officials and others to determine the impact of the ruling on the COVID-19 guidelines, policies and mitigation practices for the Riverview Gardens School District.

The Riverview Gardens School District's top priority is maintaining a safe and healthy learning environment for scholars and staff.

During the Dec. 14 Special Administrative Board meeting, the SAB approved the December 2021 COVID-19 Protocols for Scholars and Staff. The approved plan states that masks continue to remain required inside all RGSD properties. The decision was made by the SAB to protect the health and safety of scholars and staff and is in compliance with all local, state and federal laws.

However, important changes have been made in relation to school exclusion due to COVID-19 exposure, testing protocols for staff and students exposed to COVID-19 and more. These changes will go into effect on Tuesday, Jan. 18, following the return from the Dr. Martin Luther King, Jr. holiday.

For a condensed list of the important changes in the SAB-approved protocols, please read the attached RGSD December 2021 COVID-19 Protocols for Scholars and Staff Summary.
We will be sure to communicate any additional changes with our District personnel, families and community as soon as possible.

Thank you,

Dr. Joylynn Pruitt-Adams
Acting Superintendent