Barry and Hill Join SAB as Student Representatives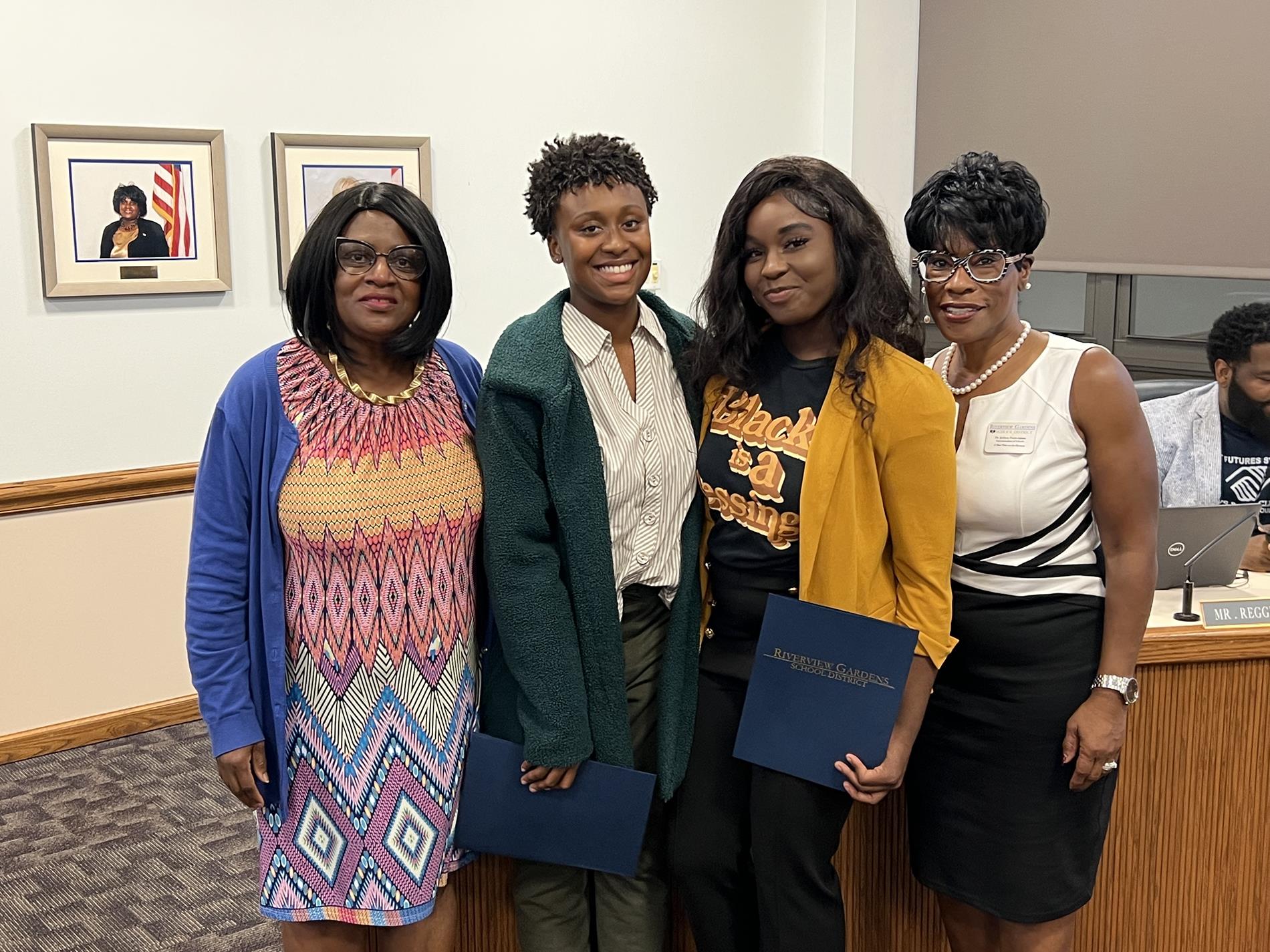 ---
Precious Barry and Laniah Hill, two amazing scholars from Riverview Gardens High School, were announced as the Student Representatives for the Riverview Gardens School District's Special Administrative Board.
As Student Representatives to the SAB, Barry and Hill will be responsible for attending SAB meetings to share student reports, input and feedback. Both young ladies will help provide valuable perspectives, feedback and insight as the Riverview Gardens School District looks to better serve our scholars. They will also be responsible for advocating for the needs of RGSD scholars.
Research shows that if students are involved in service-learning projects such as civics and governance, they develop a higher degree of voice and ownership, their self-concept and political engagement will improve as well. Having a student representative on the Board also increases opportunity and access for our scholars.
It is important that as the Riverview Gardens School District moves forward to ensuring the New View on the Horizon is a reality; that students, parents, and stakeholders have a voice at the table – a voice that is heard.