Dominic LeNoir Named Principal of Danforth Elementary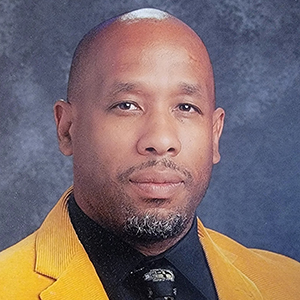 ---
Riverview Gardens School District named Dominic LeNoir as the new principal at Danforth Elementary for the 2022-2023 school year.

LeNoir is a highly skilled and student focused educational leader who is driven to create an environment of student engagement and ownership of learning.

LeNoir will be tasked with providing instructional leadership and direction to support the professional growth of faculty and staff to achieve positive educational change at Danforth. He will also develop and implement plans for meeting the educational needs for scholars.

"Dominic LeNoir is a talented and committed educational leader who will help us reach the new view on the horizon at Danforth Elementary," said Joylynn Pruitt-Adams, Ed.D., superintendent of schools. "I am confident that Mr. LeNoir will make a positive impact at the elementary level."

LeNoir currently serves as the principal at Westview Middle School. He has held that position since 2018. LeNoir previously served as an assistant principal at Riverview Gardens High School.

LeNoir earned a Bachelor of Science in Applied Mathematics and Statistics from the University of Missouri - Rolla. He also earned a Master of Science in Secondary Administration and an Educational Specialist degree in Educational Administration from the University of Missouri - St. Louis.

LeNoir is an active member of Alpha Phi Alpha Fraternity, Inc.