DSO Boatright Stars on Netflix's 'American BBQ Showdown'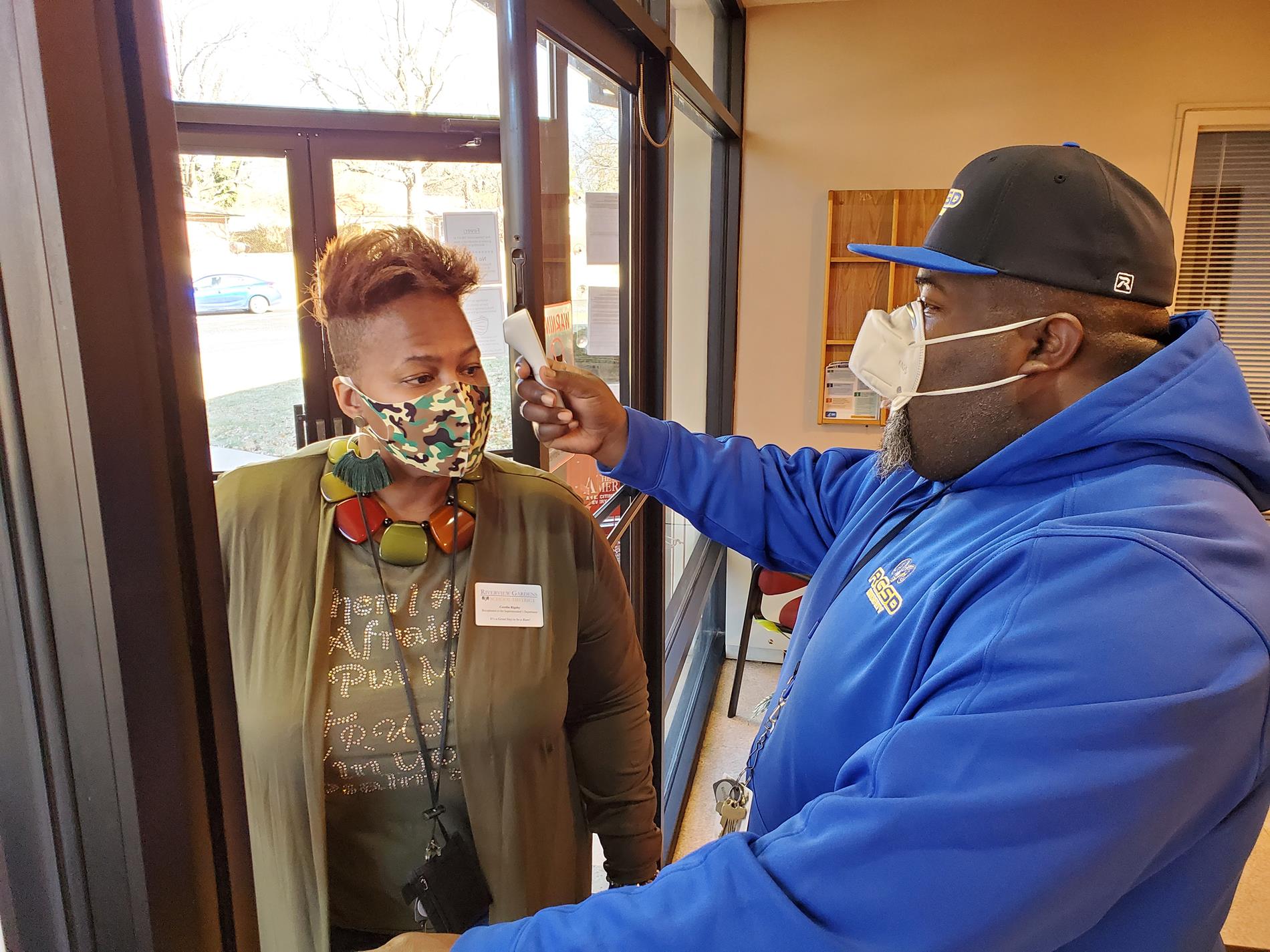 ---
For the past several months, District Safety Officer James Boatright has served as the first line of defense for the staff and guests at Riverview Gardens School District's Central Office. In addition to providing security to the administration building, Boatright is equipped with a thermometer and tasked with taking the temperature of everyone who walks through the double doors at "C.O."
It seems fitting that it is Boatright's duty to ensure that nobody enters the building with a fever. After all, his preferred pastime is to relax by a grill or fire pit and produce some of the best barbeque in the country with his preferred "low and slow" style of cooking.
Boatright estimates his love of BBQ started around the age of four or five years old, when he watched his father and uncles dig a hole into the ground for a barbecue pit, before proceeding to cook some of the most delicious meat he'd ever eaten. He was hooked.
In the following years, Boatright helped his dad on the grill whenever he could and soaked up the knowledge, styles and techniques he witnessed at family barbecues. By age 16, Boatright was venturing out on his own, blending Texas, Memphis and Carolina styles to develop his own "unorthodox" style of BBQ.
For years, barbecuing was a hobby, no, a passion for Boatright. He continued to improve his craft and refined his skills over the years. Eventually, he decided to try his hand on the professional BBQ circuit.
"Around 2016, I just started getting myself out there, first cooking at small events, then larger events and competitions," Boatright said. "Next thing you know, I was cooking in Memphis. I was cooking in Denver. I was going to Texas and all these different places."
The more competitions he won, the bigger his profile grew. Boatright was excited to see his grilling skills carry him across the country, however he never imagined they would take him to Netflix.
However, that's exactly what happened when producers from the streaming network's "The American Barbecue Showdown" approached Boatright and invited him to try out for the show.
Boatright faced off against grill masters from across the country and landed in the Top 10 and earned his way into the prestigious cooking competition.
Just a few short years after deciding to pursue his dream, Boatright earned his way to the national stage and cemented his status as one of the top BBQ chefs in the nation. He represented well not only for Riverview Gardens School District, but for the entire St. Louis area.
His advice for students and young people with a passion, whether it's for barbecue, business or engineering?
"Go after your dreams with your whole heart," Boatright said. "It's better to try something 20 different ways, fail 19 times and succeed once, than to never try."
"If you put your heart and mind into it, you will persevere!"
Watch James Boatright compete Season 1 of Netflix's "
The Great American Barbecue Showdown
."