Principal Johnson brings Riverview Excellence full circle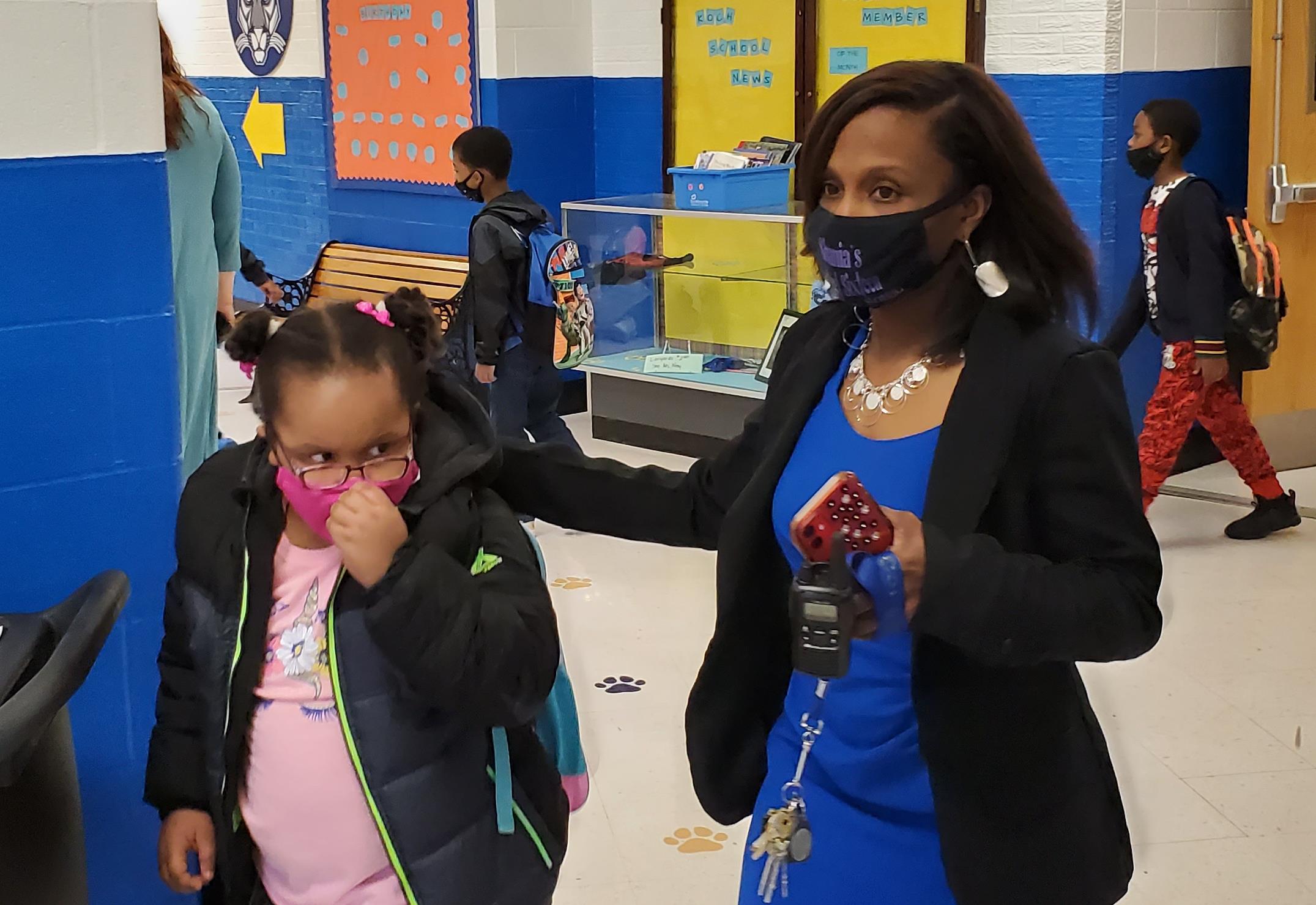 ---
"I feel like I am Riverview," said LaShanda Johnson.
That's because Johnson, principal of Koch Elementary, is a shining example of #RiverviewExcellence.
Before Johnson roamed the corridors of Koch as principal, she wandered the halls of Meadows, Highland, Central Middle (then known as Riverview Gardens Middle School) and Riverview Gardens High School as a student.
As a student, Johnson was a part of marching band, student council, National Education Association and other organizations and activities. Today, she encourages her students to stay involved.
"I loved school. I still love school. I try to carry that passion on to my students," Johnson said. "I think staying involved makes the experience better."
In addition to loving school, Johnson even found love at Central Middle when she met her future husband during middle school. They shared a class together during 8th grade. Recently-retired Michael Lee was their teacher.
So when people speak negatively about Riverview Gardens, it makes Johnson feel some kind of way. Besides growing up in the school district, Johnson is currently in her 12th year as an RGSD employee. She has served as a high school algebra teacher, a middle school math interventionist, a sixth grade math teacher, an assistant principal and now, for the past three years, the principal at Koch Elementary.
"I want my students to know that it's different. You need to be able to tell a different story," Johnson said. "I want them to see that I'm a principal and you may want to sit in my seat one day. You may want to lead the entire district. I let them know they can. The possibilities are endless."
Johnson's favorite part of the Riverview Gardens School District is the close-knit community.
"Something that has always attracted me to stay here is that it is a family feel," Johnson stated. "This isn't just my teacher; this is my family member. She really cares about me."
So when Johnson sees individuals like her former homeroom teacher, Ann Loureiro, in the District, it makes her smile. Things have also come full circle as she now serves as principal to children whose parents she taught during her days in the classroom.
"That's the culture that we have," Johnson stated. "I don't want anybody walking out of Koch Elementary not feeling like they are a part of the family."